Making the case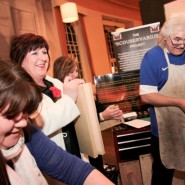 Making the case for support of the arts in Liverpool can only be undertaken through thorough research, evaluation and appropriate advocacy. LARC partners have a long history of engaging in collaborative research and evaluation work pioneered during the successful European Capital of Culture year with "Impacts 08". We have built on this foundation undertaking a robust economic impact study, an innovative intrinsic impacts study, (among the first of its kind to be conducted in the UK) and a wide ranging investigation into audience development focussing on non-traditional attendees and family friendly approaches
We have supported this work through partnerships with Higher Education Institutions (through Impacts 08, Culture Campus and the recently established Institute for Cultural Capital at the University of Liverpool) and with other partners, most notably the City Council and the PCT.
As arts practitioners we fully understand the need to demonstrate the differences that we make, not just in economic terms but also to the well being and health of our citizens. We also know that delivering an excellent product is dependent on us fully understanding our audiences and what works and why.
To help us make this case we will continue our research into the public value and impact of the cultural sector in the Liverpool City Region and improve understanding of the role of culture within regeneration. We will also be exploring how the added value of a collaborative approach might be measured in areas where cost reduction is not the primary business driver.
Social Impact – LARC partners are committed to developing a robust research and evaluation project around the social impact and the social return on investment of arts engagement and participation work. This will include ensuring that the proposed Young People's Festival is supported by an appropriate longitudinal study of social impact and return.