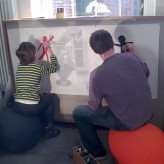 With Arts Council England support we have developed a two year plan to create a cultural shift within the Liverpool arts sector, to give it adaptability and flexibility, to enable it to be more resilient to the challenges the future will bring, be they economic or cultural. LARC is considering ways to enhance the existing collaborative infrastructure within the Liverpool to support more cohesive...
Read More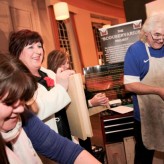 Making the case for support of the arts in Liverpool can only be undertaken through thorough research, evaluation and appropriate advocacy. LARC partners have a long history of engaging in collaborative research and evaluation work pioneered during the successful European Capital of Culture year with "Impacts 08". We have built on this foundation undertaking a robust economic impact study, an...
Read More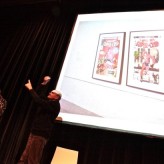 LARC is committed to a programme of workforce development across the whole cultural sector that will implement new models of partnership engagement with the education providers in the City Region (Schools, Colleges and Universities) to ensure both the sustainability of the sector and to grow and develop future practitioners and artists One of the successes of the LARC collaborative work to date...
Read More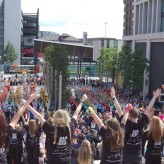 The long term ambition of LARC and the participating partners is to create a sustainable method of working together, both across the arts and culture sector and in partnership with others. We're looking to; Develop new ways of realising the programming, funding and delivery of an arts and cultural offer of national and international quality and reach. Enable and support the diverse range...
Read More